You get assistance, strengthening, and solutions. We react quickly and provide targeted support. We act as a helping hand, offering additional resources or expanding the portfolio for your company. Analysis/optimization of the process, DevOps tasks, which includes: development and operation, special services, testing or automation, case studies, round-the-clock help desks, etc.
As a prelude to the topic, we would immediately come to your benefit:
Quick response to your queries
Extending of your resources
Gaining expertise and know-how
Portfolio strengthening
Moderating cost with higher efficiency
In general and frequently arise questions about specializations and flexibility. Whether you could do everything by yourself or delegate? How to deal with tools, processes or resources? Such topics as strategies, security of the future, competition are our concern.
But what is most important is that you could focus on your core businesses. Consciously deal with resources, use chances and opportunities but also keep an eye on the risks.
The reality is that customers and inquiries could often not be served quickly and qualitatively. The quality could be quickly lost for certain reasons. As a result, the dissatisfaction increases and the trust of customers suffers.
With us and our opportunities, tried and tested techniques and procedures, you can react very quickly to various challenges or needs. And get targeted robust, customer-oriented support.
In addition, to project processing or software development, you will receive results and/or services from the following areas: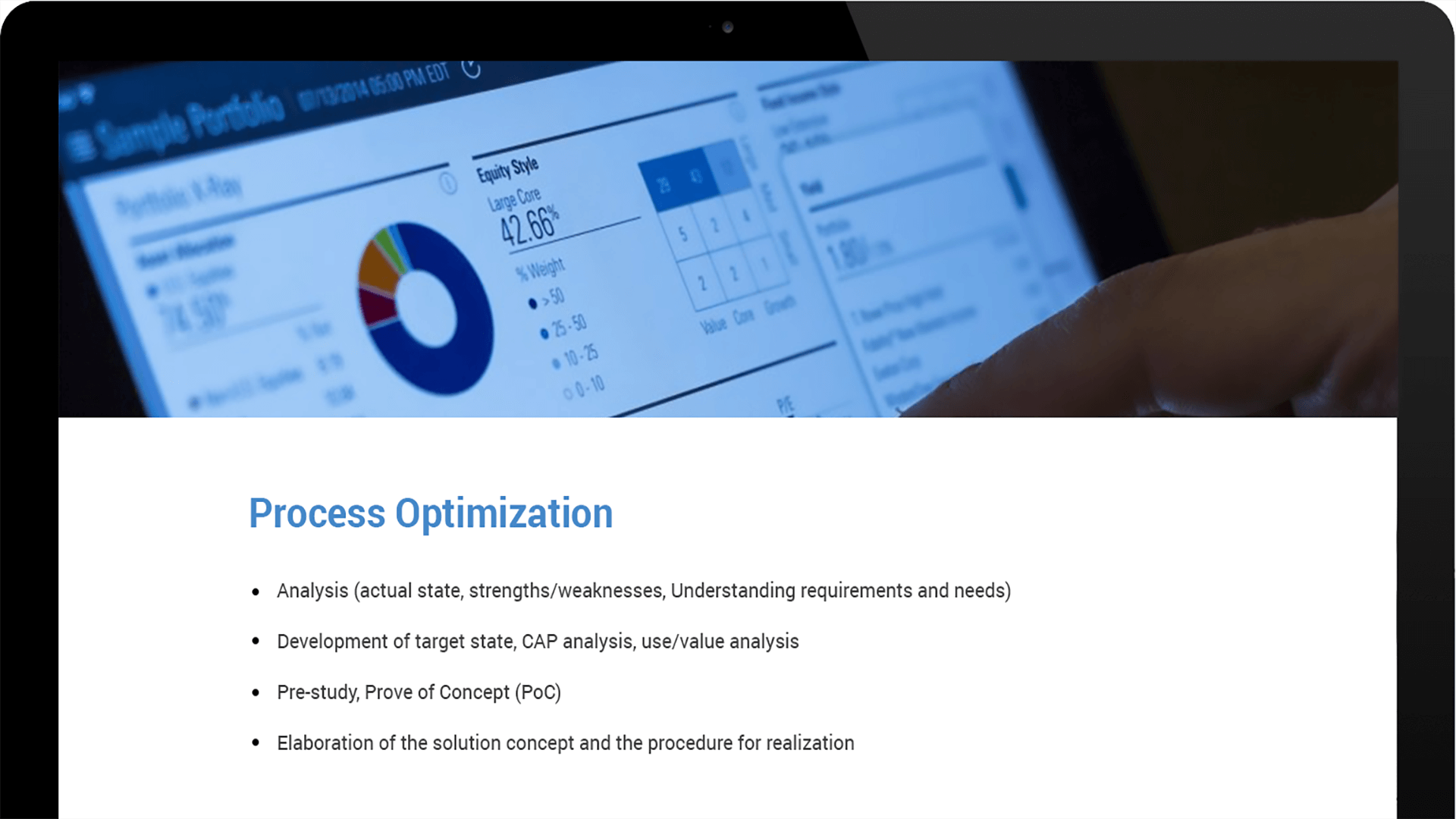 Process optimization
Analysis (actual state, strengths/weaknesses, Understanding requirements and needs)
Development of target state, CAP analysis, use/value analysis
Pre-study, Prove of Concept (PoC)
Elaboration of the solution concept and the procedure for realization
DevOps
Maintenance / Operation

Monitoring
Testing Environment
Continuous Integration & Delivery
Support Levels 1-2-3-4
Administration
24/7/365 Support
Special customer KPI reporting
Close collaboration between DevOps, PM, QA
Migrating from Waterfall model to Agile in enterprise level environment
Software testing services
Very deep many years experiences
Manual Testing

Automatic Testing

Testlabor

Requirements gathering, analysis & tracking

Testing strategy definition
Test Plan / Test Cases Writing
Testing, Bug Tracking
Deployment, Upgrade and Migration services
Trainings in testing methodologies & project itself
Leading multi-location teams
Case studies as foundations and resources
Many projects with hundreds of specialists were made last decade
No need to reinvent the wheel. Use the intellectual know-how.
You could do very well what you have already done successfully in the past
Existing experiences could offer good ready solutions or could very effectively strengthen solutions searching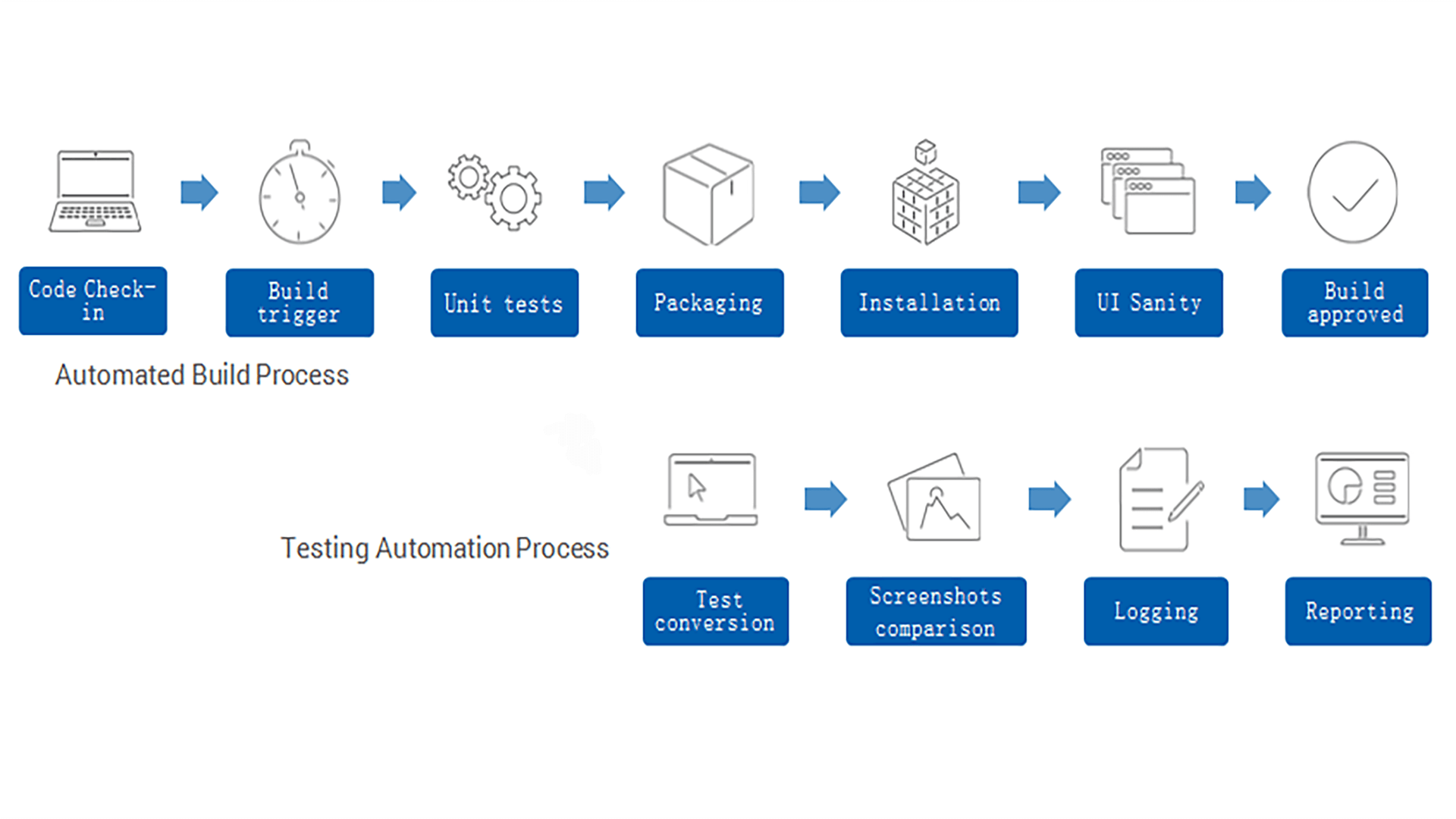 DevOps: Monitoring & Maintenence Continuos Delivery